IGUANA 2.0
back on stage from 2022

Luca Sales, Nico Wegé, Jean-Jacques Wathgen, Eric Dürrer, Steve Greisch, Félix Schaber
(from left to right))
JAZZ FUSION at its best
2022 on tour
The story
IGUANA was founded in1997 by Félix Schaber.

The members of that time were:
Nico Wegé - drums
Félix Schaber - keyboards
Vincent Nolot - bass
Jean-Jacques Wathgen - guitars
Eric Figel - sax

The main repertoire was composed by Félix Schaber and Nico Wegé.
1998
IGUANA decided to make a compact cd at the VAP studios.
1999
Release of the CD "MYSTERIOUS PLANET". Concerts in Germany and France followed quickly .
The concert in the famous concert hall "ATELIER" in Luxembourg remains the best live performance of the group. A live recording of public radio 100.7 bears witness to this.
2000
Opener of the jazz festival "Am Brunnenhof" in Trier. The live performances of Iguana were very much appreciated by a growing and loyal audience.
2002
After a large series of concerts, the band begins to wear out. A new repertoire is needed, but the protagonists no longer have the inspiration and strength to do so and therefore this leads to the end of this renowned Franco-Luxembourgish group in these days.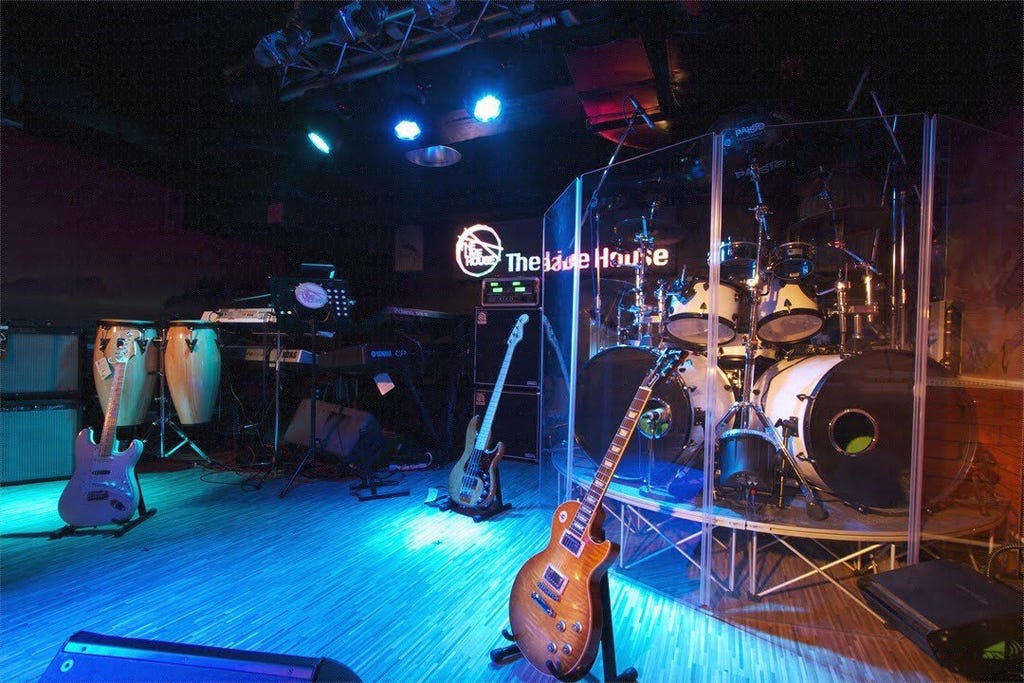 IGUANA 2.0
2021
The founding members decide to reactivate IGUANA.

A new repertoire was written by Félix Schaber.

Two old members had to be replaced and the percussion set was added.

IGUANA 2.0 is now a sextet and starts rehearsals.


2022
1st concert scheduled for the end of February. The concert dates can be found under the "news" section
Nico Wegé - drums
Born in Luxembourg in 1963, Nico Wegé began studying clarinet and percussion at the Conservatoire d'Esch / Alzette at the age of 9. It was only later, in his youth, that the drums became his great passion, so great that he was quickly engaged by groups of all styles. To list all the bands here would be beyond the scope, let's name a few well known such as Electric Blues Band, What Shaw, No Alibi, A B Joe, Franz Ludes Quartet, Iguana, Stormy Weather Connection and many more. Numerous studio productions in Luxembourg and abroad.
1992 - 1996 endorser at SONOR
2018 - Endorser at TAMA Drums and ZILDJIAN Cymbals.
He is also producer an composer.
Félix Schaber - bass
Born in Luxembourg in 1955, Félix Schaber started to play trumpet at the age of 9 years. His interest in jazz began with dixieland bands like Chris Barber, Acker Bilk and others. This leaded him to perform with various big bands and jazz groups ( Hans Koller and Bart van Lier). At the age of 18, composing and arranging become more an more an important part of his passion. Music assignments for singers, big bands or broadcast are becoming more common. NETWORK in the 70's, JAZZLINE in the 80's an IGUANA in the 90's were the three most important bands in his career until today. Responsible for many productions and recordings, he plays trumpet, trombone, piano, electric bass and ewi.
Jean-Jacques Wathgen - guitars
Very young, JJW discovered his love for music. After completing his piano studies at the Music Conservatory of Esch-sur-Alzette, he went to the Musikhochschule Saarbrücken. Under the guidance of Professor Wolfgang Lendle, JJ specialized in the instrument that fascinated him from an early age, the classical guitar. He turned his passion into his profession and became a classical guitar teacher at the Esch sur Alzette Conservatory. Along with his classical training, JJ specializes in electric guitar. Having already founded the group "Crash" in 1967, he created the group "Angelus Novus" which had great success on the international stages. Member in the groups Atmosphere, Park Café and Iguana, he participates in multiple studio recordings. Many are his solo concerts on classical guitar in Luxembourg and abroad. As a composer and musician of classical and pop music, he plays an essential role in the jazz fusion, pop and rock scene.
Luca Sales - keyboards
Born in Colombia in 1990, Luca Sales began his classical education on the violin and piano. At the age of 12, he discovered his great passion for jazz. His talent led him to Brussels, where he studied jazz piano with Diederik Wissels and Nathalie Loriers. After finishing his master's degree, he teaches at various music schools, but performing on stage is his world. Whether big band, pop, rock or jazz, Luca Sales masters every genre. He participated in the following bands, the who's who of the local jazz scene and beyond: Matt Börgmann's New Meander, Frank Landon, Georges Soyka 4tette, Hachoo, Marc Welter's Joint Bunch, GrundClub, Sven Sauber ... to name just a few.
Steve Greisch - sax, flute, ewi
Born in Luxembourg in 1970, he studied classical saxophone at the Conservatory of Esch-sur-Alzette in 1979. From 1996 on, he became more and more interested in Jazz and Funk.He is part of several groups in Luxembourg including Saxifaction (jazz saxophone quartet) and is a founding member of the Luxembourg Jazz Orchestra, where he occupies the position of lead alto since 1993. During concerts with the LJO he played among others with Bob Mintzer, John Faddis, Slide Hampton, the New York Voices and Michel Camilo. He was also part of Big Band projects with Carla Bley among others.
Eric Durrer - percussion
Born in 1977, the Luxembourg percussionist is an ambassador of Latin music. After specialized studies in Rotterdam, he lived ten years abroad, between Cuba, New York and Miami, playing with the pianist Michel Camilo, holder of a Grammy Award. Back in the Grand Duchy for a few years, Eric Durrer tries to pass on this passion to his students at the Echternach music school. Being a founding member of the group " Choco y Cómplices ", Eric Durrer, among the best conga players in Europe, created the album " Buscando la calma " for 18 musicians and four singers, a cocktail of Cuban and Brazilian music, jazz and funk. Member and composer, it is almost impossible to list all the groups here he plays with.
Former members
Vincent Nolot (bass)
Eric Figel (sax)